Plinko
A hugely popular game where players drop a disc or ball at the top of the game and watch as it falls to the bottom, and earn points depending on where it lands. We can even customize this as well so it's branded for your event!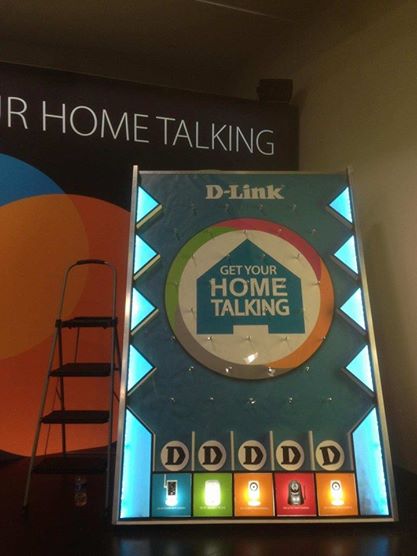 16 Person Foosball Table
A classic game where players pick a side and use the poles to control their "team". The difference here is that we've expanded the game to allow for up to 8 players on each side!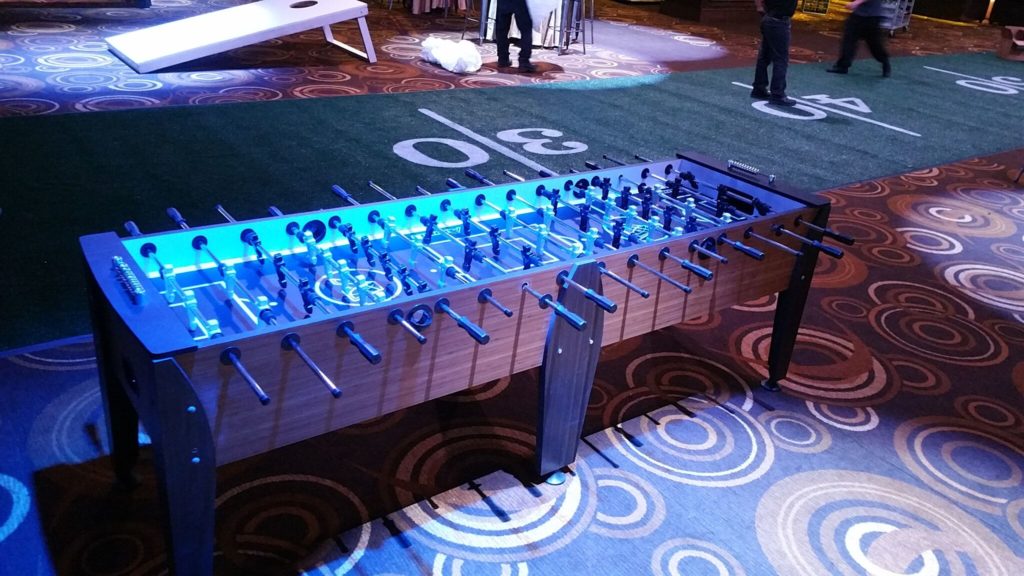 Giant Slingshot
A huge game where players can play a physical version of the popular phone app! This is a hugely popular attraction and tons of fun to play!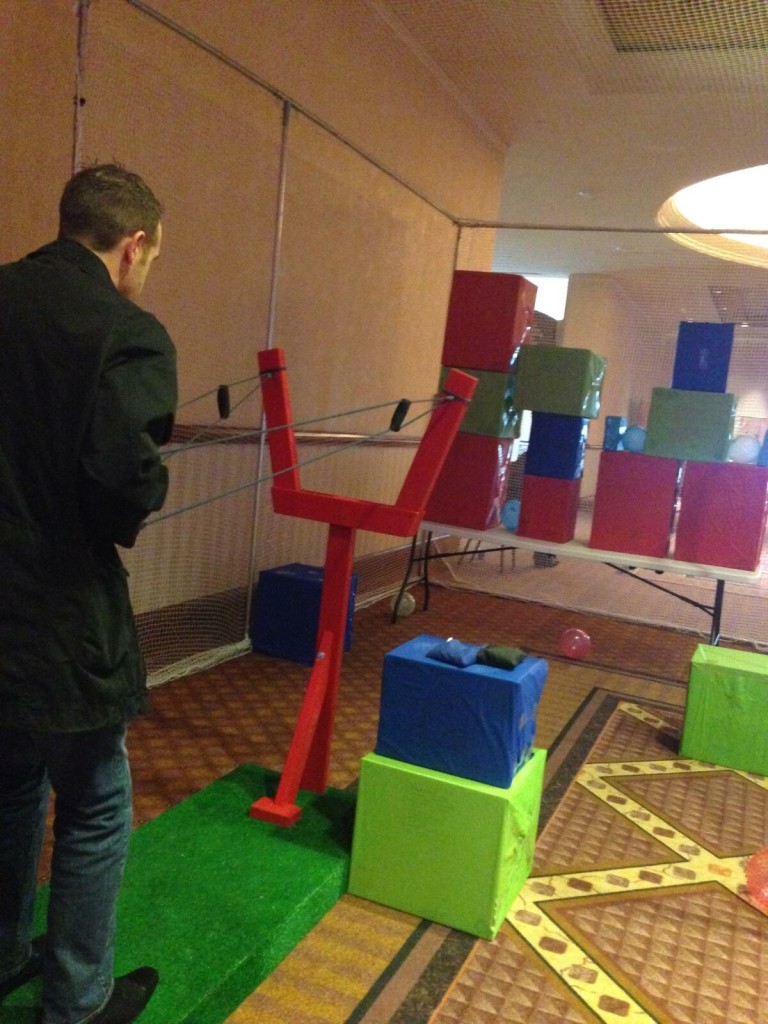 Chess and Checkers
Both board game classics, these massive renditions of the game add some flair to it by having players move the massive pieces instead of just sitting at a table and playing!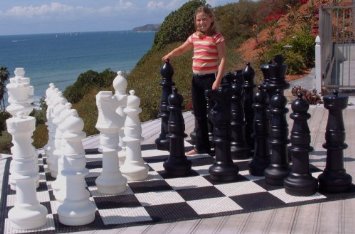 Giant Beer Pong
Another great and popular game where players will use a volleyball to try and score on their opponent by shooting it into their giant "cups"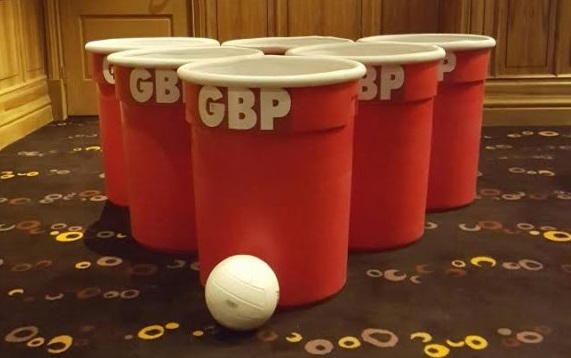 Giant Cornhole
Players will attempt to throw their small sand-sacks into the hole in the board of their opponent!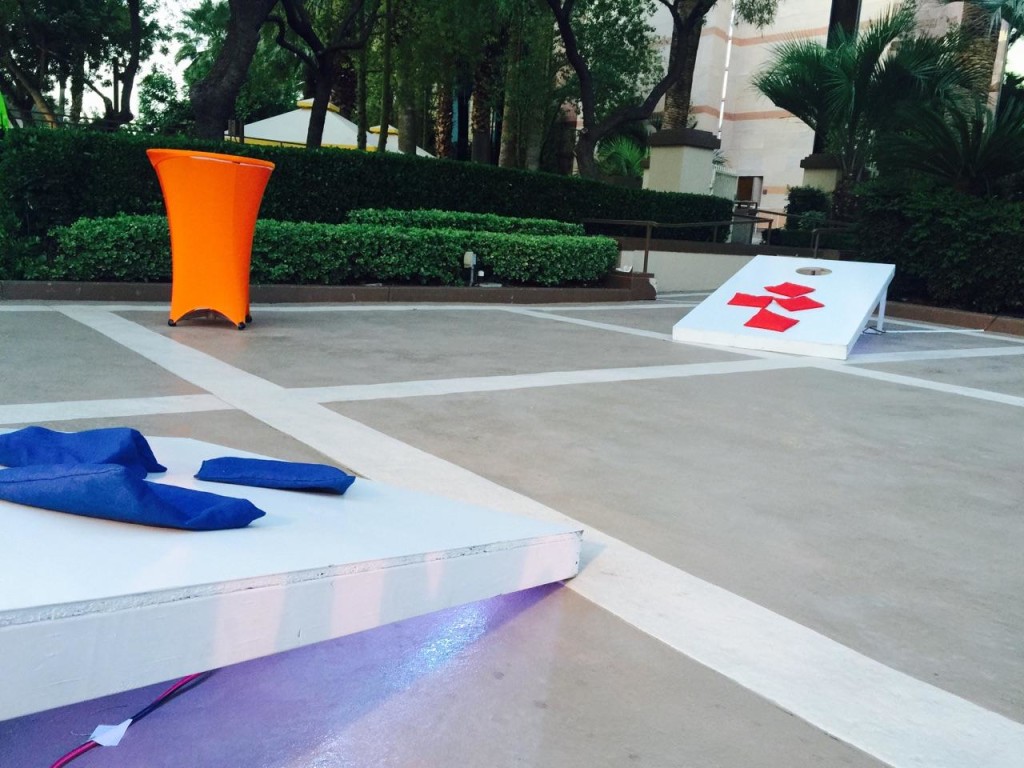 Drop a Ball Tower
Another fun game where players rotate the game towards the active player and pull out sticks, hoping not to drop any of the balls inside into their bucket, the loser being that who has the most balls in their basket at the end of the game.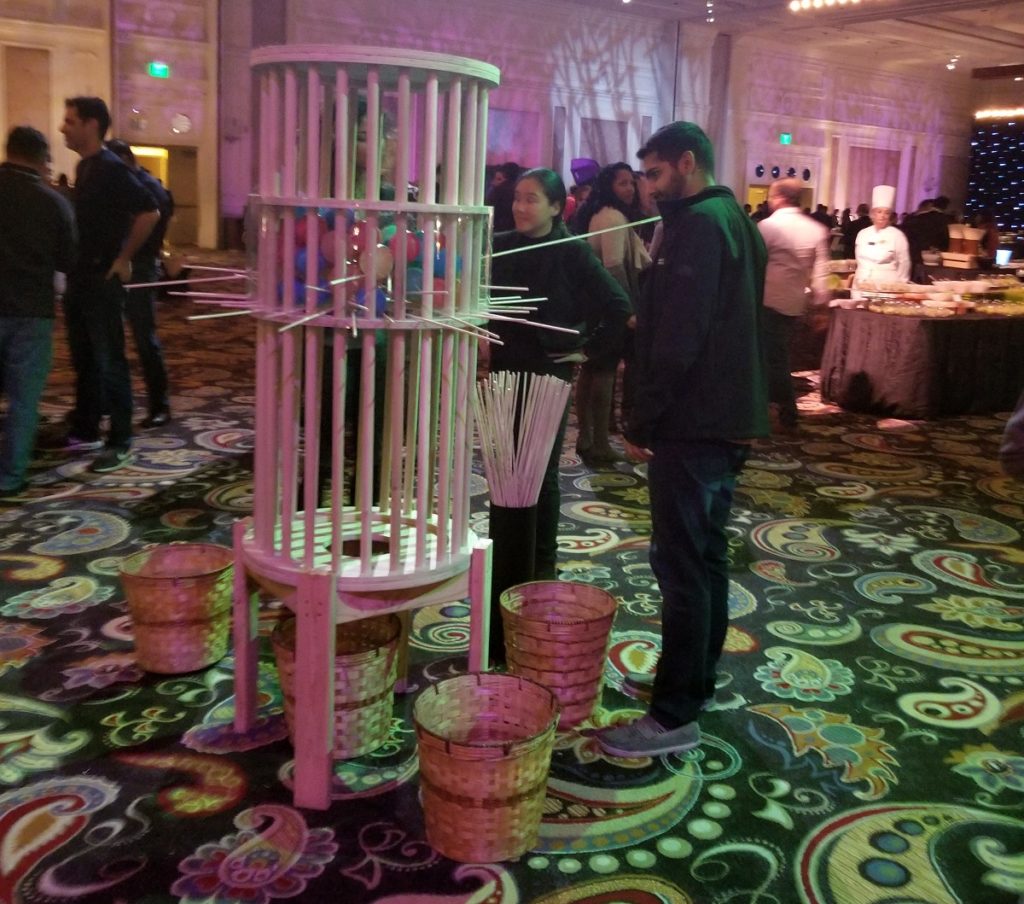 Giant Entanglement
A great game where one player spins the designated spinner and tells the current player where to place their appendages, great for up more players and who ever falls down first is the loser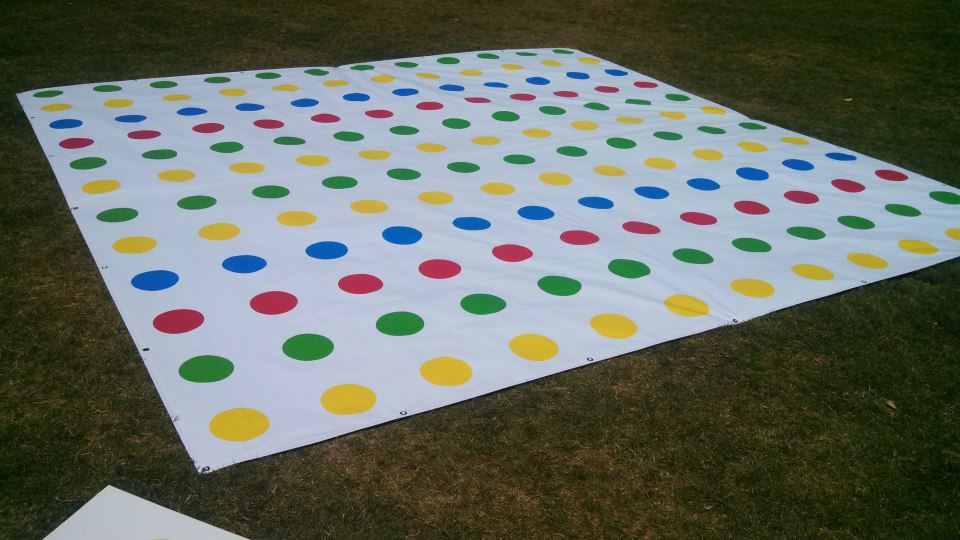 Giant Whacky Wire
A game where players takes the handle that is looped around the huge rail and try not to touch it, the consequence being a buzz going off when the player does touch it.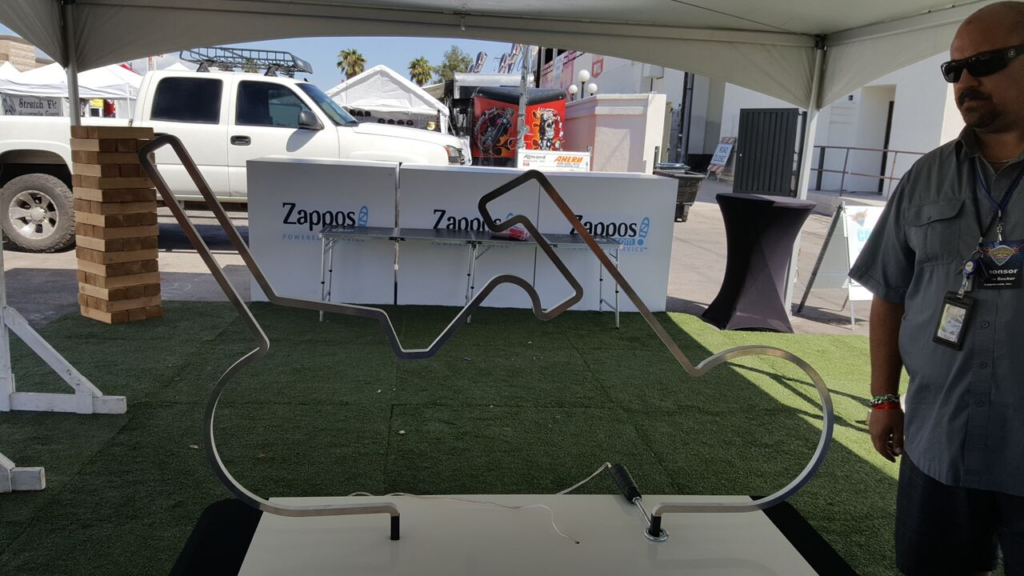 Giant Dominoes
A fun experience where players can play a giant version of the popular table top game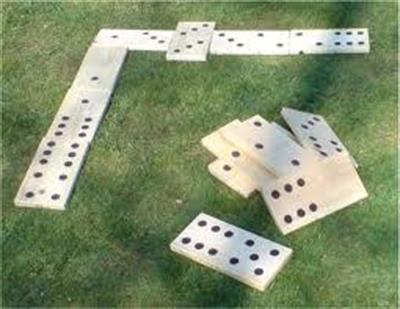 Giant Word Scramble
Another fun game where players attempt to make words to earn points, just bigger!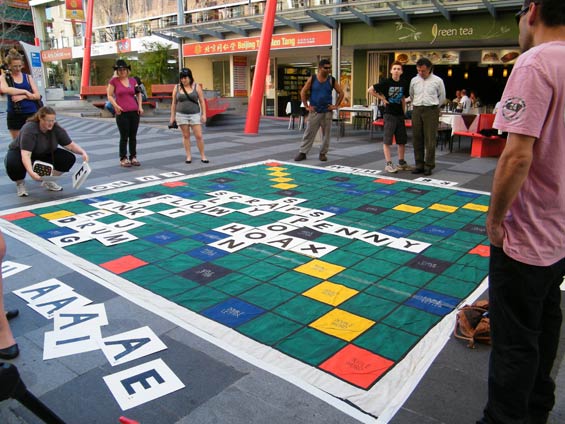 Giant Connect the Dots
Another oversized board game classic, players attempt to make a straight line of their color in order to win. We can also do custom branded discs!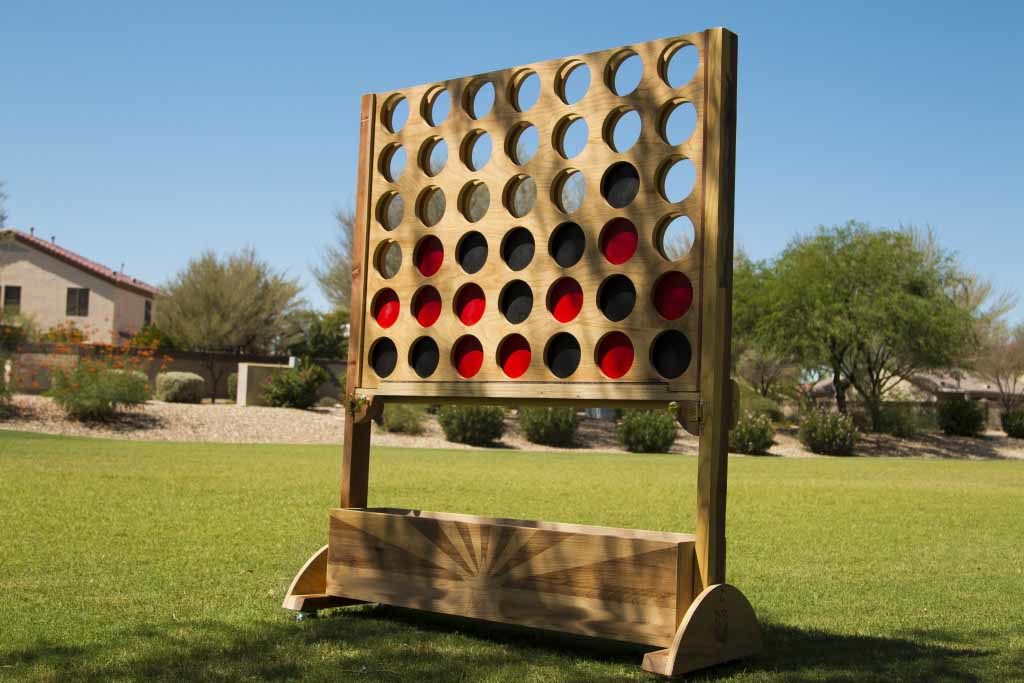 Giant Pin Press
Our brand new Giant Pin Press allows your guests to really leave an impression on your event! Great for any event, and goes great with any of our photo booths!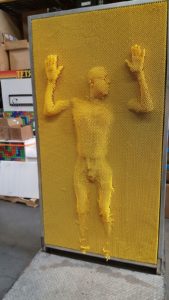 Giant Tumble Tower
Giant Tumble Tower is an a fun and tense game where friends pull blocks from a tower. Whoever removes the block that brings the tower down loses!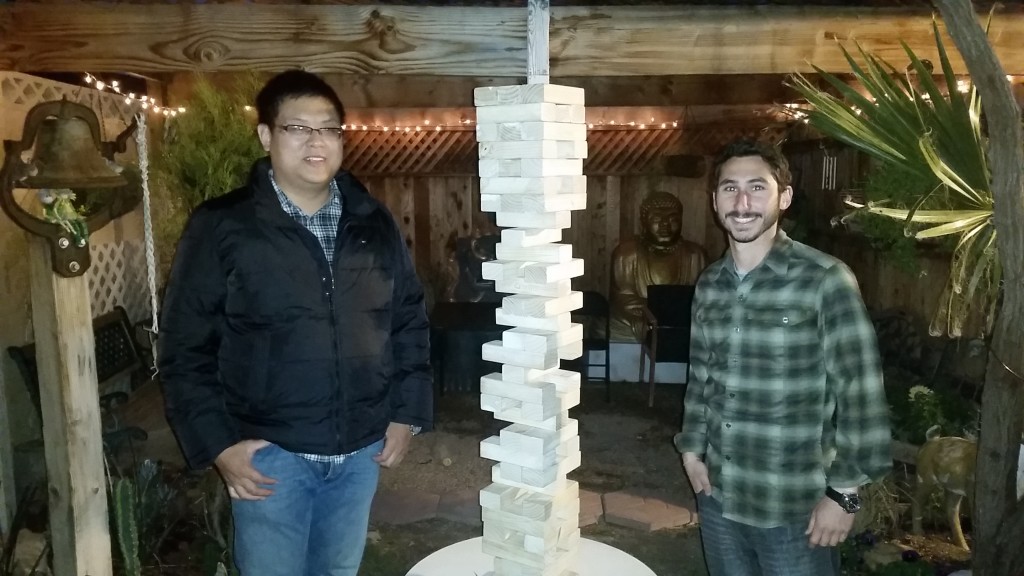 Bubble Hockey
This premium dome hockey table is an arcade classic that will quickly become a favorite for your guests. The clear dome allows you to view the play action from any angle. This game is ideal for 2 or 4 players and offers authentic arcade sound effects that bring the game to life!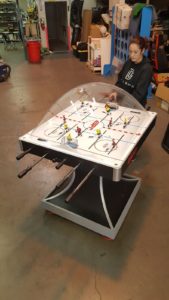 Giant Digi Sketch
Digi Sketch allows you to show off your artistic talents in MASSIVE ways! Get with your friends and try to make a masterpiece together, and grab a photo with it when you're done!