Monitor & Console
46 inch Monitor and Game Console – We can put just about any video game console with our massive monitors and guests can have a fun time at your booth or event playing the games!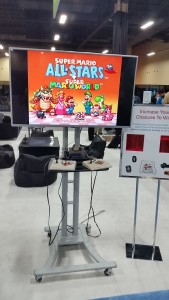 Dungeon Fighting Game PS4
A Fun beat em up style game where up to four players can duke it out and have a fun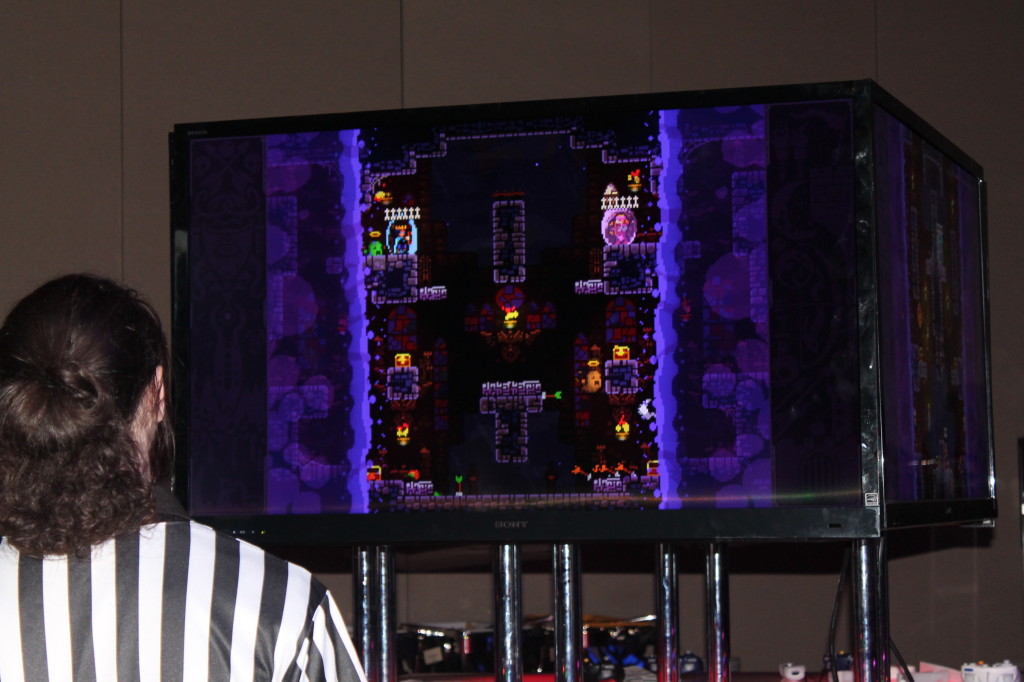 Guitar Hero
A fun competitive co op or single player experience where guests play the second game in the popular Guitar Hero franchise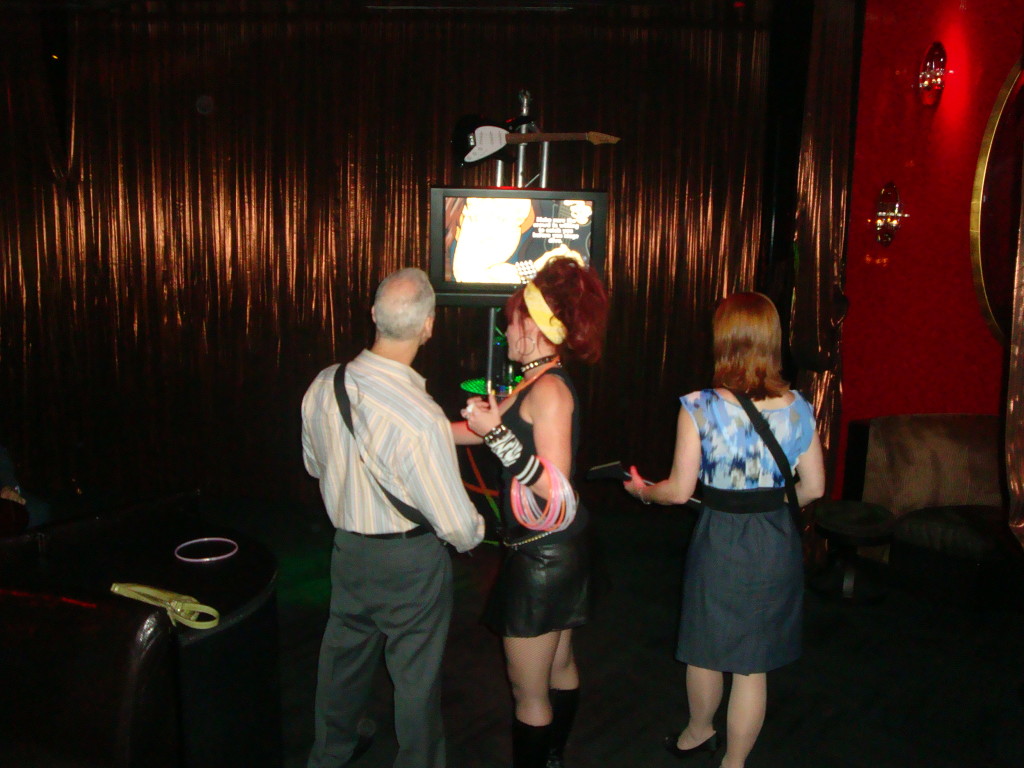 Guitar Hero 2 Deluxe
Just like our regular guitar set up, but it comes with two monitors, one for the audience and one for the player so it gives the look of a real on stage experience. Comes with real guitars and real stage truss' and stage lighting for the authentic rock and roll experience!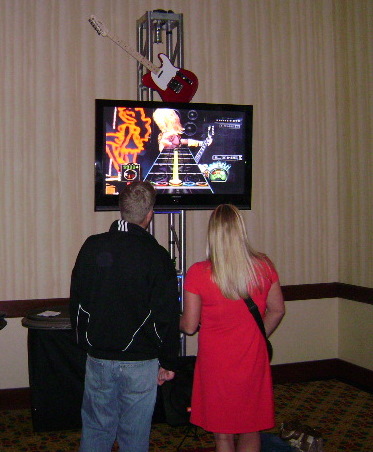 Rockband Deluxe
Just like our Guitar Hero Deluxe, but comes with the whole band set up and the rock band game. Mic, guitars, and drums with a small drum riser too!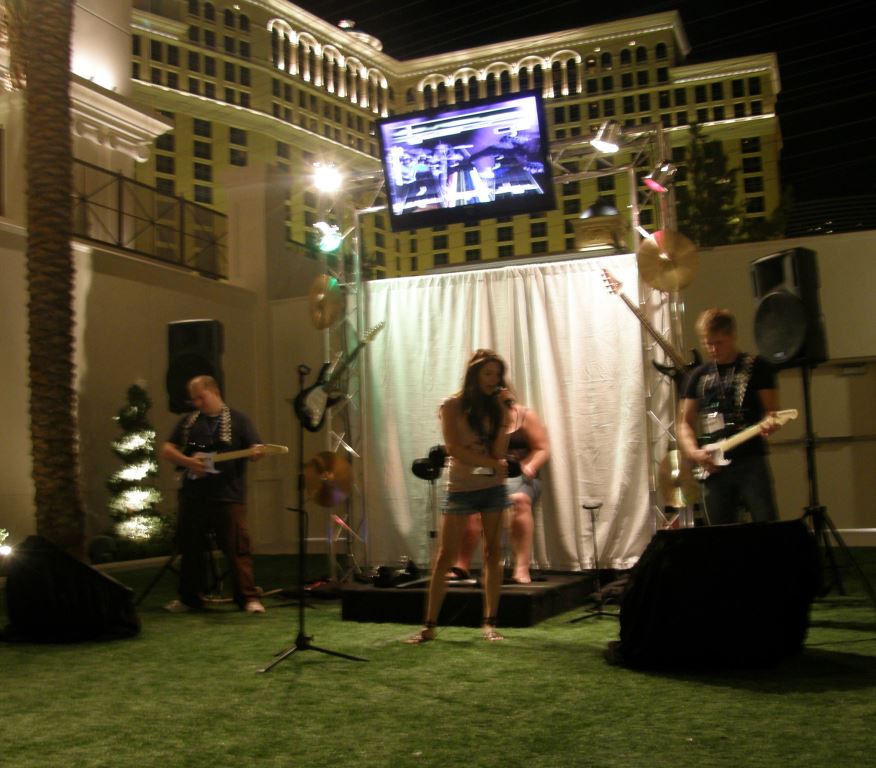 Super Smash Brothers
Attendants can play the newest iteration of the classic Nintendo free for all fighter, attendants can play the game on teams as well!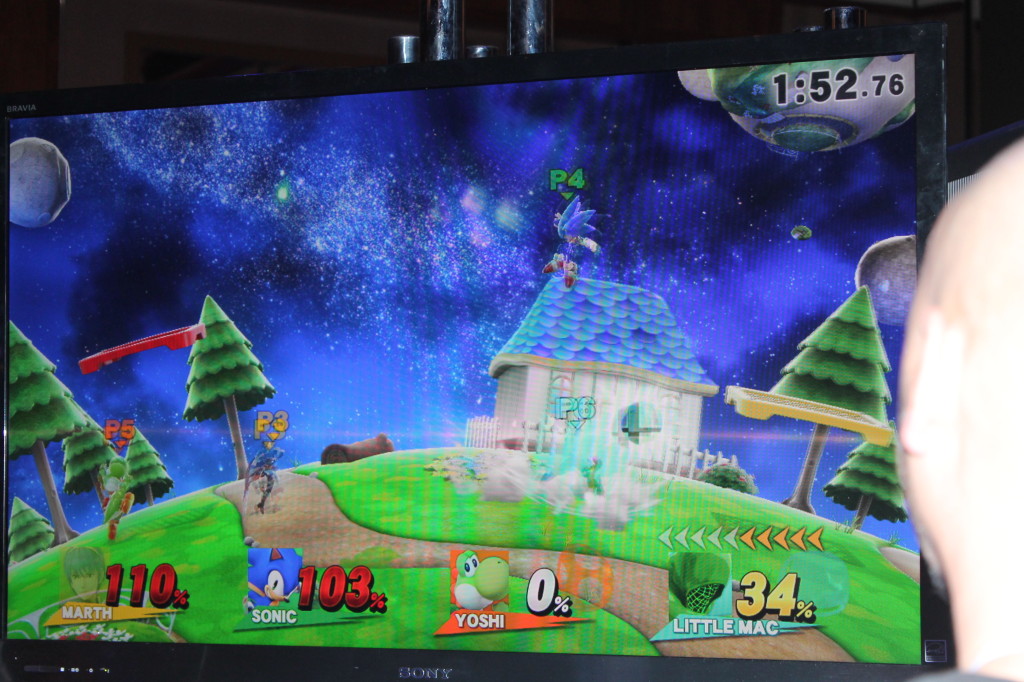 The Fighter Within
Attendants can play the Kinect game The Fighter Within and use their body to have Street Fighter style fights against the computer or other players!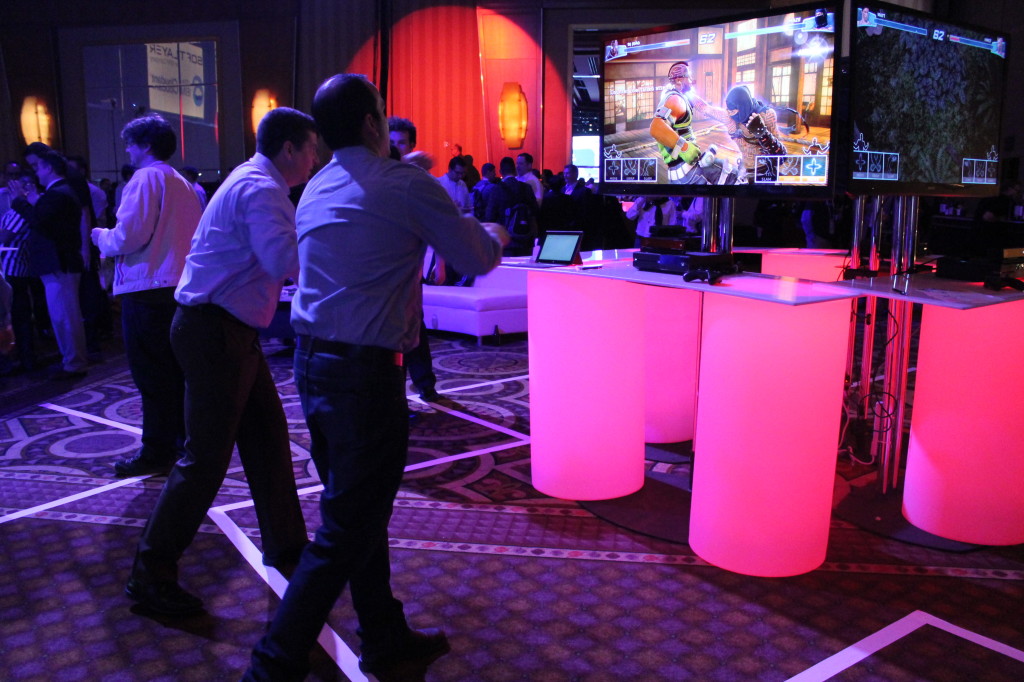 Mario Kart 8 Kiosk
Players can come up to play Mario Kart and race with their favorite Mario characters, playing against the computer and their fellow attendants.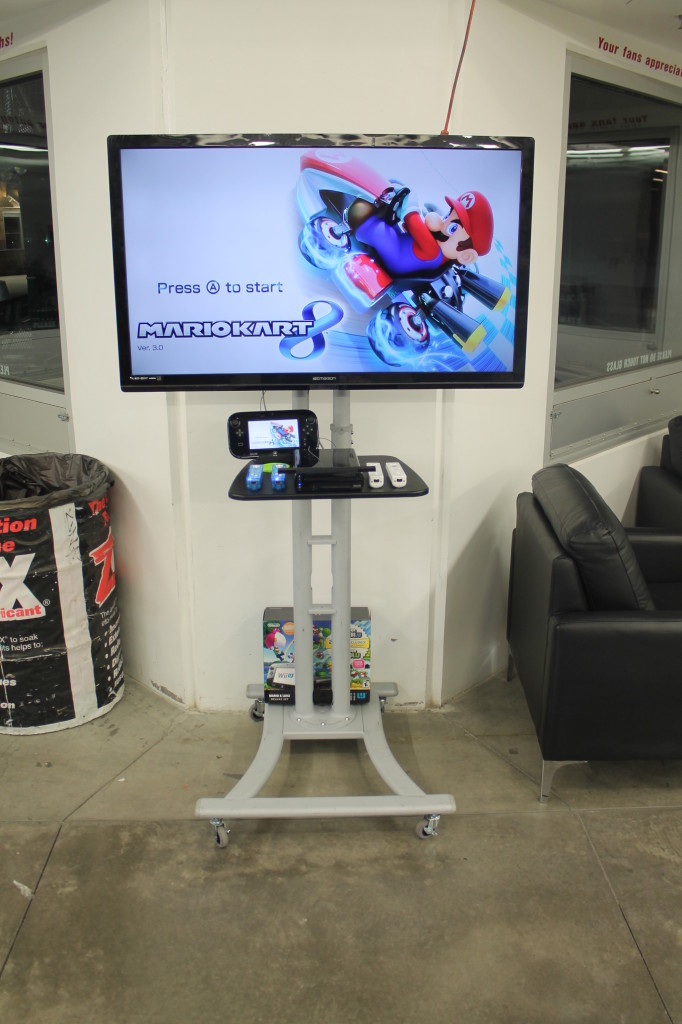 Wii and Xbox Kinect
Along with the rest of our video game attractions is our selection of different Wii and Kinect games that you can select for your event!
Def Jam Rap Star
Another competitive rhythm game where attendants rap to play the game and win